"Creating an environment to educate students for the future."
Turner is an agricultural community twelve miles south of the US/Canadian border. Our district operates on a 4-day week and continuously makes Adequate Yearly Progress. The district offers comprehensive educational offerings, as well as multiple co/extra-curricular activities for all students. We provide small class sizes and dual college credit in conjunction with the Montana University system. The district and Board of Trustees are strongly committed to equal access and treatment for all students, families, employees, and the general public. Turner is an active rural community that is very supportive of education and school activities.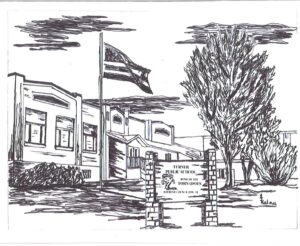 Student learning should be the chief priority for the district based on high expectations for all.
A safe, supportive environment based on positive relationships and mutual respect promotes student learning and self-esteem.
Each student should be provided with a variety of instructional approaches that reflect an individual's unique physical, social, emotional, and intellectual needs.
The commitment to continuous improvement is imperative to empower students to be confident, self-directed members of society.
The community, parents, school staff, and students share the responsibility for advancing the district's mission.